In today's competitive job market, where top-tier talent is the lifeblood of any successful organization, the importance of effective merchandizing for candiates and employees cannot be overstated. Good merchandizing for these groups goes beyond mere recruitment; it is the key to building a thriving workforce. And the best way to do this is with products that are sustainably produced in Europe.
Interview with Alex Paczek, Co-Founder of MerchUp
Hello Alex,
tell us some of the history of your company MerchUp.
It all began almost 10 years ago. Together with my Co-founder, Wiktor Rostkowski, we started by creating hoodies for our high school after we graduated. Over time, we saw that it was working and we expanded our business. For the first few years, we mainly operated for schools. Since 2020, we've been expanding our offerings for companies. This is now our main pillar. We dress teams from the biggest companies and we take pride in it.
Poland has a long history in embroidery and textile finishing.
It's true. In the past, Poland was an important producer of natural fibers – both plant-based and animal-based. During the post-war industrialization period of the country, the major regions of the light industry and also the textile industry included the Łódź Industrial Region. Today, there is even the Central Museum of Textiles located there.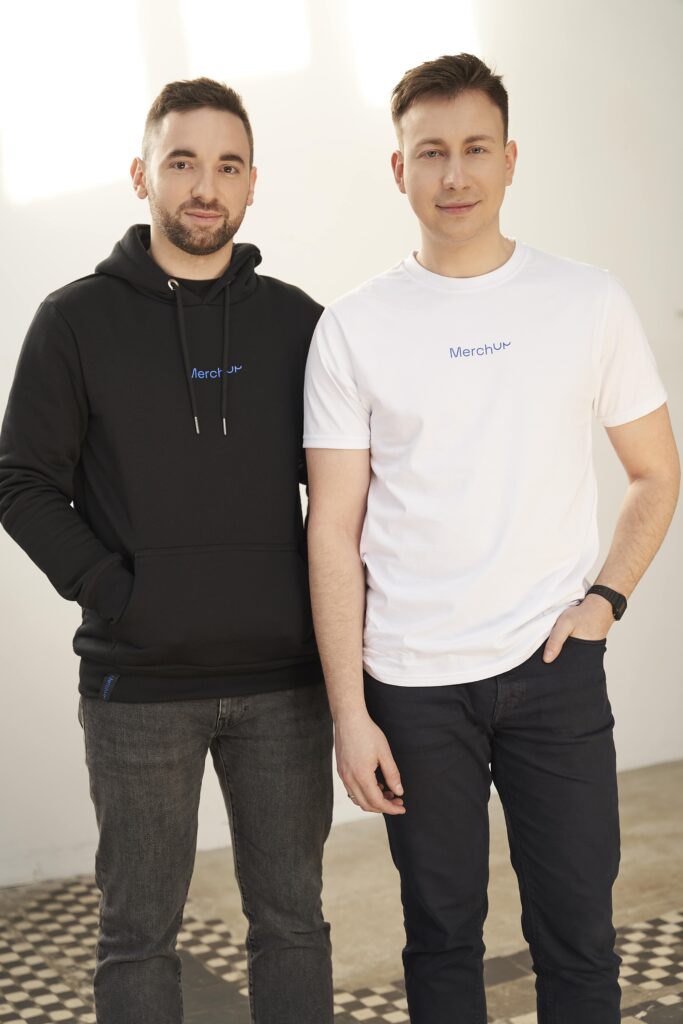 The clothes are sewn in Poland?
The production of clothing in local sewing facilities in Poland is especially important to us. We have an influence on every stage of production: from choosing the best materials to the processes of cutting and sewing. This allows us to ensure the highest level of craftsmanship in our clothing, which is meant to serve employees and company customers for years.
So buyers can be sure no child labor is involved and it is better for the environment than to order from the far east?
Yes, definitely. In the case of clothing, 90% of it is produced in our local sewing facilities in Poland. This is why we have certainty about the entire process. Each of the clothing products is created from scratch – this also gives us such wide customization possibilities. Additionally, local production allows us to reduce our carbon footprint, which is also important to us. Our materials have the OEKO-TEX certificate and (upon customer request) GRS  or GOTS. The remaining products come from Europe, which gives us the certainty that no child labor is involved.
»In the case of clothing, 90% of it is produced in our local sewing facilities in Poland.«
I heard you are beloved by HR departements when they buy merch from you. Why is this?
We are keen on relieving HR departments, and it gathers positive feedback. The best example of this is our service:  Gifting as a Service, short: GaaS. Thanks to it, the entire process of ordering, packaging, and sending packages for employees or clients is handled by us. On the HR team's side, what really remains is project approval and later conveying shipping data – which we also automate.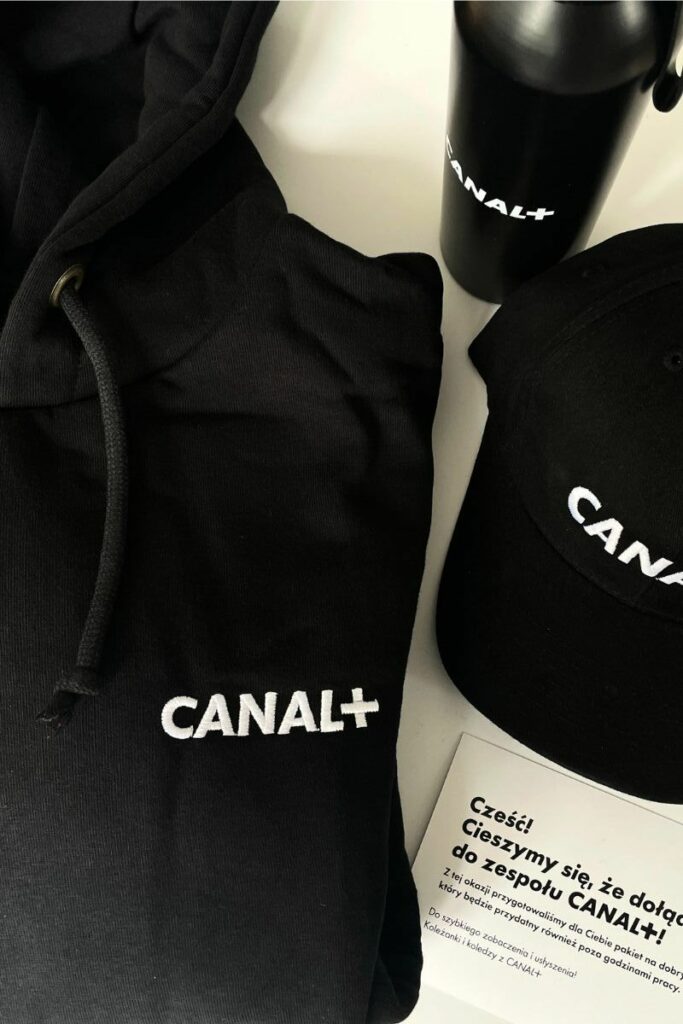 Sounds like a great service! There are many situtaion when this comes in useful.
The service is often utilized as part of "Welcome Packs" that we execute. By collaborating with us, clients receive everything they need in one place. We take into account all needs and ideas – customer and order personalization are our priority. We also aim to provide the best advice to our clients at every stage of the project. After all, we are experts in what we do, and we want to showcase that.
»After all, we are experts in what we do, and we want to showcase that.«
I want my clothing customized – not only with an embroidery but also in style. Can you produce these also?
Our clothing is created from scratch in local sewing facilities. This gives us wide customization possibilities. In fact, we can even alter the cut of a given product if the need arises. The products we source externally are meticulously selected based on their quality and durability. We aim for our products to serve company employees for as long as possible and in the best possible condition.
Do people in Switzerland already walk around in your products?
Yes! We had the opportunity to create merchandise for one of the well known universities in your country. We are very pleased about this. We hope to reach more customers so that we can proudly share information about more and more people wearing MerchUp clothing in Switzerland.
Thanks for the Interview. I will look around for your Merch now.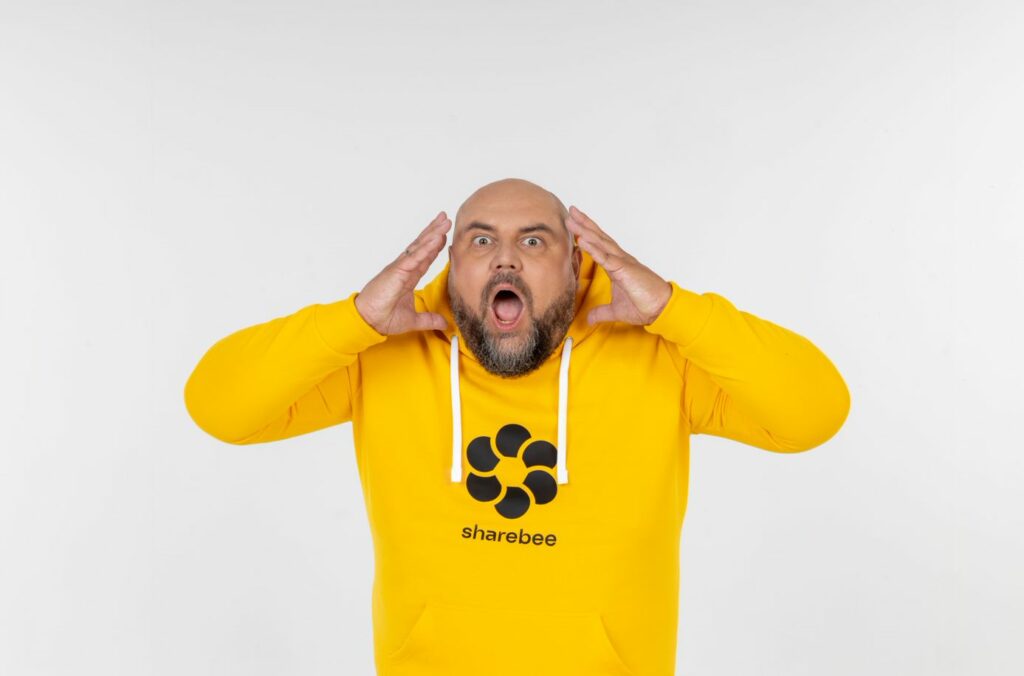 Disclaimer: Advertising. If you order via this link, a small percentage of your order amount will go to the Recruitainer Blog for maintaining it.